Satellite/cable TV on PC + 80,000 movies music and more!
$19.99
The most complete, and feature rich internet TV package on the net!
WHAT DO YOU GET AFTER YOUR PURCHASE?
1> INSTANT ACCESS TO MANY CHANNELS AND RADIO STATIONS
2> FREE TV SHOWS ON DEMAND
3> FREE MOVIES ON DEMAND
4> FREE NEW RELEASE MOVIES
5> SPORTS, CARTOONS, ANIME, NEWS, ADULT CHANNELS

PLUS MUCH… MUCH MORE.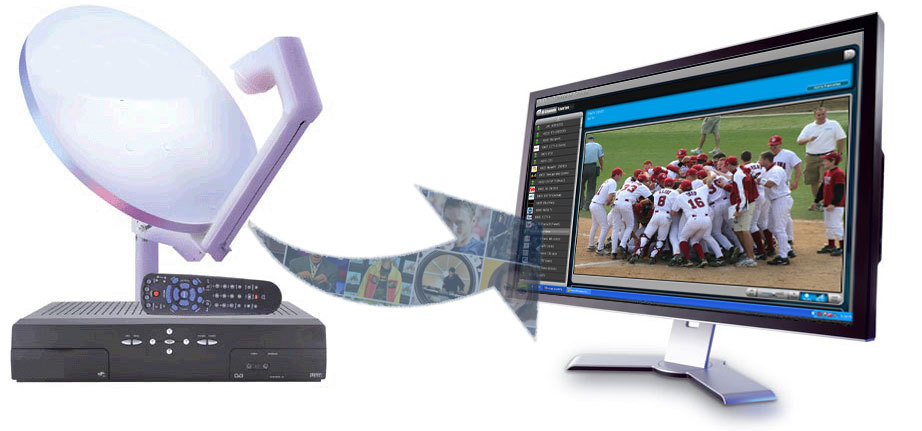 Samples of movies you can get right away (over thousands!):
Main Features:
Movies: Channels of action… comedy… romance… and just about any genre you like! And foreign movies as well!
Sports: Channels showing baseball, football, soccer, basketball, tennis, and racing! Channels like ESPN News, EuroSports TV, GameSports TV, WHL TV, Fox Network, and Sport Star. There are channels for just about any sport you can think of… ultimate fighting (UFC), martial arts, wrestling, and boxing!
Music: The hottest music videos from all over the world! Some channels you should check out are Deejay TV, Festival TV, Ministry Of Sound, Party TV, and Club TV! And on top of that, you also have access to over 1,500 radio stations from around the world!
Premium Channels: Channels, including Comedy Central, MTV Overdrive, Euro TV, Discovery Channel, Broadway Network, Game Network, MovieStat Network, National Geographic, Food Network, Rapture TV, Vintage Cartoons, Show TV…and even HDTV (high definition television) channels! These are channels you may be paying a lot of money for right now…but no longer have to! Kids Channels: Countless channels for your kids that show cartoons and movies all day long the whole family can enjoy!
Educational: Some of the channels you should check out are Research TV, The Academic Channel, Global Country, Strawberry TV and The Baby Channel!
Religious: There's a lot of programming here from channels like The Church Channel, Hope TV, Islam Channel, Kabbalah, Word Of God, and Vatican TV!
Adult: Premium free XXX content for adults. Also adult cartoons like Family guy, and South Park.
Samples of the software included: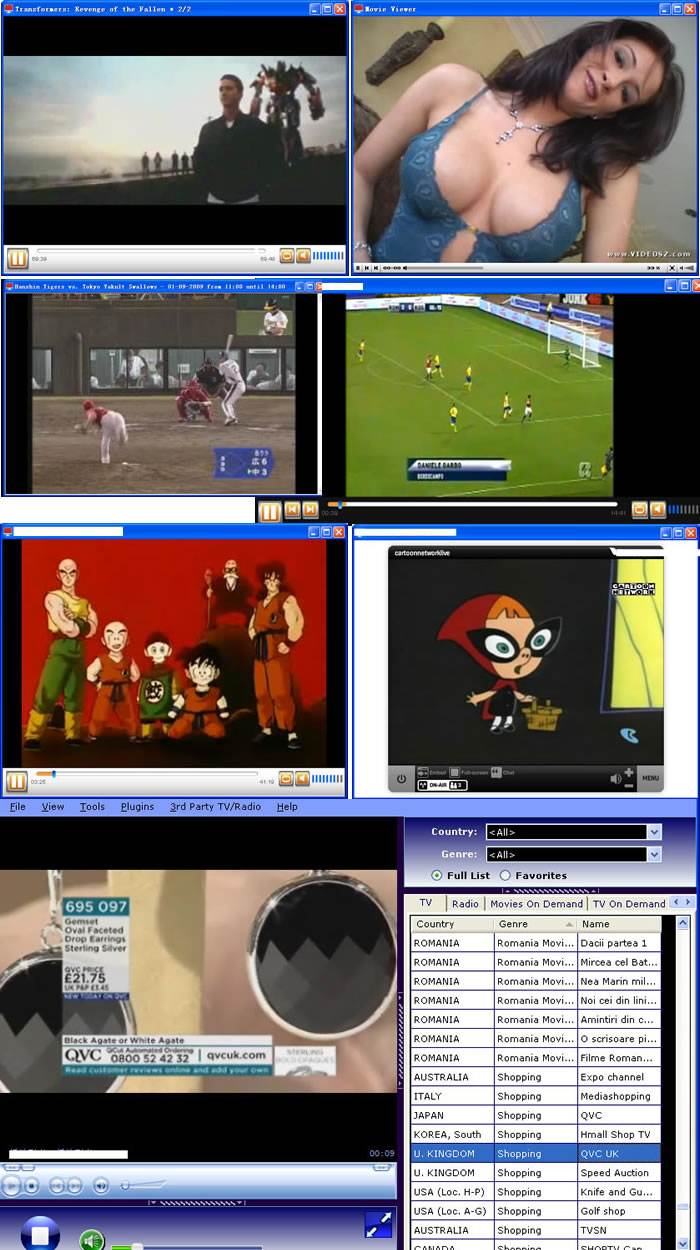 Most Cable TV or satellite TV charge people $49 or more every month, but the softwares i will offer you are totally FREE, no more monthly fee charge.
Watch TV in English, Spanish, German, Arabic, French, Italian, Russian, Dutch and more!
You may also browse world TV by regions or by country name.
FOR EXAMPLE YOU WILL GET STATIONS FROM THE FOLLOWING COUNTRIES:
Watch TV in English, Spanish, German, Chinese, Arabic, French, Italian, Russian, Dutch and many more languages! WORKS with these MICROSOFT WINDOWS OPERATING SYSTEMS. (95, 98, NT, ME, 2000, XP and Vista).
Frequently Asked Questions
Q: Will I get all the satellite/cables channels offered by providers?
A: No, the software will not provide you with all network channels, but some of the more popular ones.
Q: Does free internet TV work with dial up?
A: It possible, but broadband is highly recommended for best performance.
Q: Is it hard to use?
A: No, it only takes 2 minutes to set up and requires no computer knowledge. – You can be watching a film in minutes.
Q: Is it illegal?
A: No it is totally legal.
Q: Do I have to pay ever again?
A: No, it's a one off payment No Subscriptions.
Q: Do I get charged for watching these channels?
A: No, there are no dial up charges or hidden charges.
Q: Will it work anywhere in the world?
A: Yes, anywhere with an internet connection.
Q: Can I watch TV on more than one PC?
A: Yes, you can use it on as many PC's as you like.
Q: Will I need to purchase additional hardware?
A: No, nothing else will be needed. This program does it all!